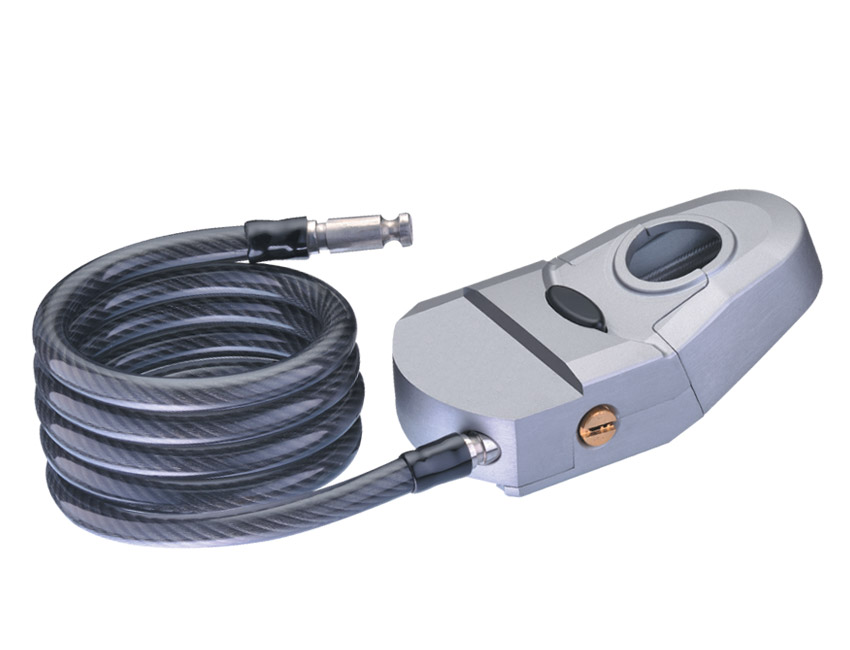 Strengthen Lock
VSL101
Every year millions of new bike locks are made. However, most of them can only lock the wheels, frame, saddle individually.

Whenever you need a lock for a comprehensive security of the entire bike, VulcanSports is here to provide you the best solution.

Our Strengthen Lock protects your bike with the omnilocking system which allows you to lock the wheels,frame,and saddle all at a time.

From basic to professional security
level.especially for your valuable bike such as sportive bike, Our Strengthen Lock is one of the best bike locks that satisfies all your needs.
Specification
Strengthen Security
Fasten onto the seat-post for higher security.
*An intergrated design that perfectly locks your seat-post, wheels, and
frame. All At A Time!
*Your preference for the cable or for the chain, our strengthen lock is
specially tailored for your bike.
*Fitting seat-post with Ø27.2" and Ø31.6"